Multi-Interface FIDO Security Keys
Multi-Interface FIDO Security Keys
Multi-Factor Authentication via NFC, Bluetooth and USB
Our multi-interface FIDO security keys are specifically designed to streamline multi-factor authentication across devices including smartphones, tablets, laptops, notebooks and desktops. One security key for all scenarios.

Perfect for Mobile
Our dual-interface FIDO Security Keys have NFC and USB connectivity while our multi-interface FIDO keys feature NFC, USB and Bluetooth BLE.
2FA/MFA is a breeze, even across different devices, with one security key that works with mobile (Android and iOS) as well as desktops, laptops and notebooks.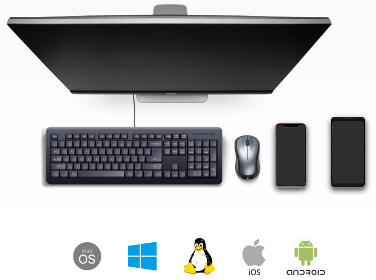 Ultimate Compatibility
Multi-factor authentication becomes possible across the widest array of devices using our FIDO security keys.
FIDO keys are driverless on Windows, macOS and Linux when used via USB.
Our Bluetooth FIDO keys are compatible with Android and iOS with Bluetooth v4.0+ connectivity.
NFC FIDO Security Keys provide quick and easy wireless authentication for users with Android devices.
Feitian FIDO Security Keys
K9

K40

MultiPass (K13)

Connectivity
USB-A
NFC
USB-C
NFC
USB
NFC
Bluetooth Low Energy (BLE)
FIDO Certifications
FIDO2
FIDO U2F
FIDO2
FIDO U2F
FIDO2
FIDO U2F
Size
44 x 21 x 3 mm
51 x 19 x 7 mm
47 x 29 x 8 mm
Operating Systems
Windows, Linux, macOS, Chrome OS
Windows, Linux, macOS, Chrome OS
Windows, Linux, macOS, iOS, Android, Chrome OS
Working Voltage
5.0V
5.0V
5.0V (3.7V on battery)
Working Current
22mA
22mA
65mA
Power
0.11W
0.11W
0.325W
Battery Capacity
N/A
N/A
35 mAh (rechargeable)
Working Temperature
-10 °C ~ 50 °C
-10 °C ~ 50 °C
-10 °C ~ 50 °C
Storage Temperature
-20 °C ~ 70 °C
-20 °C ~ 70 °C
-20 °C ~ 70 °C