Biometric FIDO Security Keys

Biometric FIDO Security Keys
Biometric FIDO security keys are the next generation of phishing-resistant, strong authentication devices for protecting users identity online. They can even eliminate the need for passwords entirely.
Why Choose Biometric FIDO Keys?

Multi-Factor Authentication
Fingerprint biometrics can act as an additional factor, supplementing existing authentication methods.

Passwordless Authentication
Avoid the password nightmare altogether and embrace passwordless authentication with FIDO2.

Mitigate Loss or Theft
Loss or theft of the security key poses no threat since biometric security keys cannot be used by unauthorized users.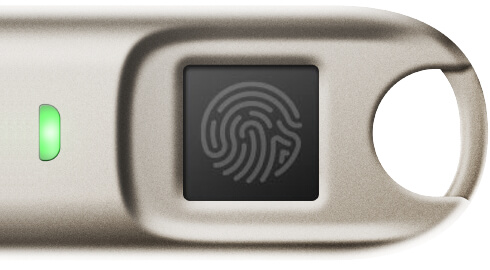 Fingerprint Recognition
Biometric technology makes our FIDO2 Security Key one of the most secure authentication tokens available.
The fingerprint recognition feature prevents misuse of the key by unauthorized users. Loss of the key causes no security risk.
There is no security risk if the key gets lost because the site keys within cannot be unlocked without the correct fingerprint.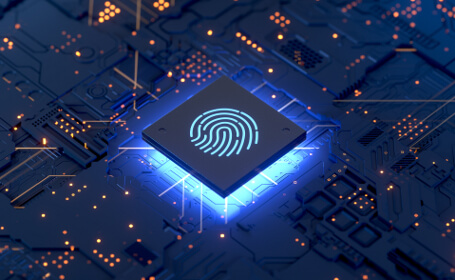 Security Module
The embedded security chip in our Biometric FIDO2 Security Keys is specifically designed and developed to encrypt, store and protect fingerprint data.
Once enrolled, it is not possible for someone to reverse engineer any actual fingerprint information from this stored data.
Feitian BioPass FIDO Security Keys
K45

K26

Connectivity
USB-A
USB-C
FIDO Certifications
FIDO2
FIDO U2F
FIDO2
FIDO U2F
Size
51 x 18 x 6.5 mm
50.9 x 18.5 x 7 mm
Operating Systems
Windows, Linux, macOS, Chrome OS
Windows, Linux, macOS, Chrome OS
Working Voltage
5.0V
5.0V
Working Current
44mA
44mA
Power
0.22W
0.22W
Working Temperature
-10 °C ~ 50 °C
-10 °C ~ 50 °C
Storage Temperature
-20 °C ~ 70 °C
-20 °C ~ 70 °C
Buy Online
Buy Online