Smart Card Readers for iOS
Smart Card Readers for iOS
Designed for iPhone/iPad/iPod
Our smart card readers for iOS devices facilitate user authentication, e-commerce and other secure applications on iPhone, iPad and iPod Touch.
All our iOS readers use the Lightning connector and they also include a micro-USB connector for use with desktop PCs and laptops.
All of our iOS smart card readers are certified to meet Apple's MFi performance and quality standards.
Supported Standards
Compliant with PC/SC, CCID standards
ISO-7816-1/2/3 T=0 and T=1 protocols
ISO 7816 Class A, B and C cards
EMV Level 1
PC/SC
MFi Certified
CCID
USB 2.0
iR301-L - iOS Smart Card Reader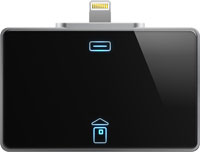 A stylish aluminium-backed smart card reader features a Lightning connector for use with iPhone, iPad and iPod Touch. A quick and effective way of using smart cards from iOS apps and websites.
Specifications:
Supports ISO-7816 cards
Supports charging battery for iPad/iPhone through Micro-USB
Supports upgrade firmware through USB cable
Plug and Play
iPad Case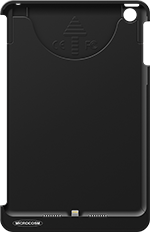 Our innovative iPad Case securely holds and protects the iPad and adds smart card functionality. The iPad can be left in the case as the iPad can be charged via the micro-USB port.
Specifications:
Supports ISO-7816 cards
Supports charging battery for iPad/iPhone through Micro-USB
Supports upgrade firmware through USB cable
Plug and Play