Cybersecurity Budgets
Driven by ever-increasing rates of cyber crime, spending on cybersecurity is expected to rise by 12-15% over the next five years, with cumulative global spending predicted to exceed $1 trillion from 2017 to 2021.
Cyber-attacks are becoming more sophisticated and are constantly improving. Attacks are being instigated on a global-scale, directed at governments, organisations, institutions and consumers alike. Because of this, the cybersecurity market has grown by roughly 35X since 2004.
Cybercrime causes significant damage to the reputation of companies and can result in loss of business to such an extent that it is predicted to cost businesses $6 trillion annually by 2021. This prediction has risen from $3 trillion only two years ago and is based on figures including recent increases in organised crime hacking activities, recent year-on-year growth and the expected required defences against cyber criminals.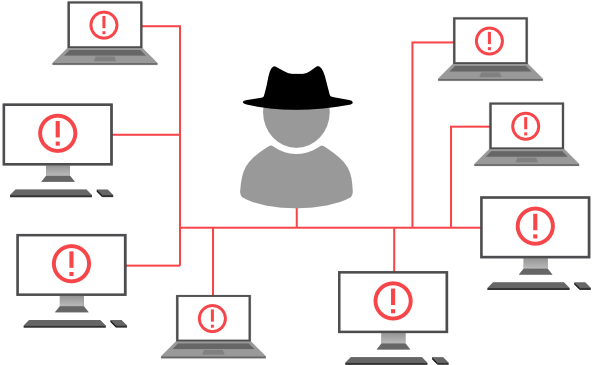 It has been predicted that by 2019, a business will fall victim to a ransomware attack every 14 seconds.
The spending on cybersecurity awareness for employees has been predicted to rise from around $1 billion dollars globally in 2014 to $10 billion by 2027. Computer security has been an under-spend for decades; it has been noted that a mere 3% of capital expenditures goes on the security of a company's systems.
Some corporation's cybersecurity budgets have been increasing: J.P. Morgan Chase and Co. have recently doubled their budget to $500 million and the Bank of America has stated that it now has an unlimited budget.
Investment in research into cybersecurity is significant - Microsoft are investing $1 billion while the US Government are investing $19 billion as part of the 2017 Fiscal Year budget ($5 billion more than the 2016 Fiscal Year budget).